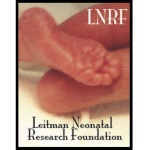 LNRF Goal by 12/31/16 – $150,000
Endowments Raised to Date – $10,320.93
Donation made, 3/17/16 of $5,000.00 
to Winthrop
University Hospital's NICU..! 

{See "Events" &"Press"}
---
PREEMIE GEAR, NOW AVAILABLE…! ALL Proceeds Go Directly to Preemie Peace, the Foundation! All gear can be personalized by our gear-guy!
Preemie Gear; Gear with a Purpose, Gear for the Tiniest Cause!
DONATION; Preemie Peace Mom & author of Preemie Peace presents Dr. Hanna and staff with a $5,000.00 check to be used toward a Preemie Reunion..!  The foundation to date has raised to date, 10,320.93 and as both promised and committed, Preemie Peace donated 50% to Winthrop University Hospital's NICU, it
---
Preemie Peace, is a gathering of, and a climb of resilience in human determination, a feat of modern medicine, peppered with holistic ideology, and a plethora of physical and emotional challenges, tolerances, acceptance and victories all from a little boy who is growing into a phenomenal young man. His tenacious mom is one who will offer her last breathe so to serve him and give him his allowed 'fair-shot' at having a 'normal' life, all the while balancing her home, their marriage, and equally as important in making sure his older sister is not neglected nor becomes resentful toward this new creature, her brother, who required so much time each day, every day..
---
---